Message Broadcasting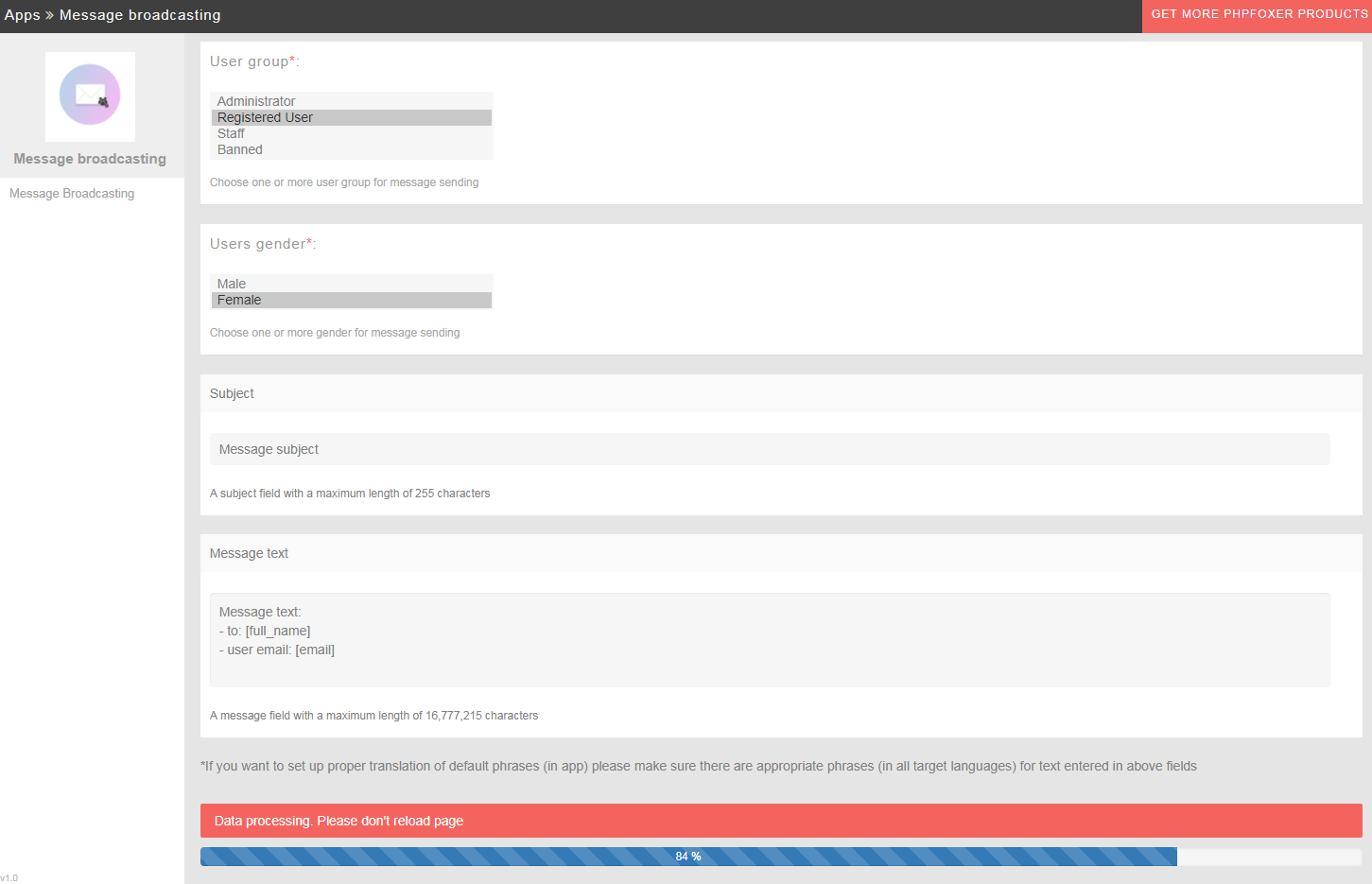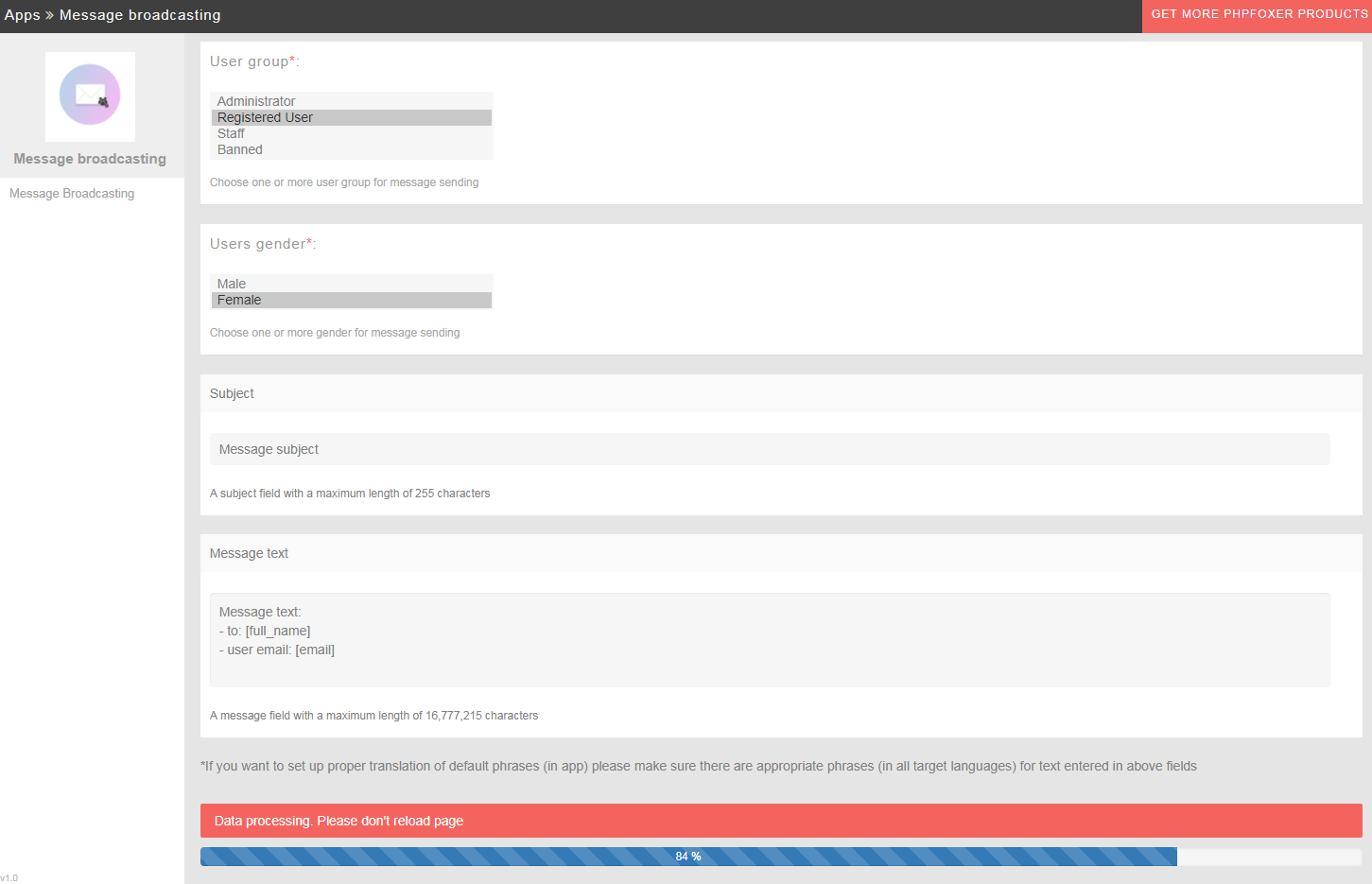 Message Broadcasting
Message Broadcasting app is a simple way to notify members about:
news of your community;
promotions or important notices;
events or changes related to a specific user group;
information related to one specific gender.
Use filters to limit amount of target users. Also various template variables available in personal messages contents. Reach out to all users with latest social network achievements and innovations!
Key features:
Select one or more target user groups;
Select one or more target genders;
Use [full_name], [email] tags to fill message with appropriate user name thus make the message more personal.
Instructions:
Visit app's page in AdminCP and configure your newsletter. Choose user groups and genders of target users then enter text and subject of message. After fortunate filling of the form click "Send" and preview request progress bar with information about processing status. Progress bar will display amount of users processed and part of remaining recipients.
Feel free to let like-minded people know the latest information in the shortest time and from the first person using Message Broadcasting app.