Gaming theme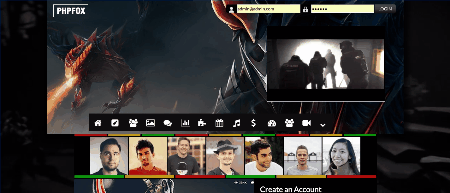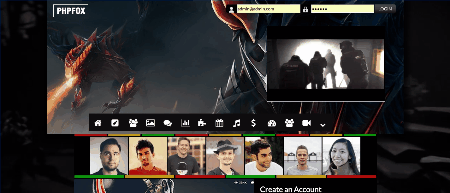 sale
Gaming theme
Communities for gamers is an essential part of social networking world. We think about all gaming world and this is our new theme with a few really amazing built-in features:
video background;
an option to show only central column to make focus on activity feed and disregard blocks you don't need (columns can be shown / hidden by switching AdminCP settings);
broad header with compact menu;
improved configurable advanced footer built-in to theme;
special configurable landing page that should fit all gaming needs.
Comes with Gaming Theme App that will allow you to configure theme according to needs of your community.
Landing includes 8 blocks:
Common header and menu;
Featured users roulette;
Informational block for registration;
Activities of the community in video;
Marketplace products review block;
Place for custom adwords banners;
Additional login / register block;
Improved Advanced Footer.
Broad header (for all pages) with mysterious background, video placement with short review of popular game and minimalistic icons menu like in your favorite game. Menu icons includes titles with name of menu item (this will have a good affect on SEO). Add your own video url in Gaming Theme App and change header background in admincp of this theme just in a few clicks.
Second feature of our landing page is a featured users gallery. You can mark celebrities those use your network, verified members, fellow countrymen, people from one user group or with certain achievements from advanced badges.
Third block has informational picture that you can change in Gaming theme app in AdminCP.
Pick your featured videos from landing page and demonstrate thematic activity of your community. Use slider to view all available videos.
Landing page block with your last three marketplace products can be effective in SEO and also provide interest from guests of your website to become regular user.
Advanced footer inclusion with certain improvements made specially for Gaming theme gives opportunity to upload unique gaming team / brand logo, notify users about strategy achievements and advanced in description column, place most important links in the footer. The deal is done, your website is already remembered by the guest of your site.

Demo: http://apps.phpfoxer.net/v453_2/